---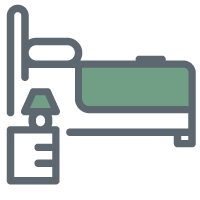 The ideal stay in DAR should be between 7 and 14 days, that is the estimated days needed to practice, learn and obtain a healthy lifestyle. Reservations must be made with 1 week in advance, at least in order find them available.
When visiting, we recommend to bring comfortable clothes (pajamas, bathrobe or whatever you prefer); For the exercise: pants, shorts and tennis shoes. Also, bring sandals, bath towel and personal hygiene products.
The average ambient temperature oscillates between 25 to 35 ºC, it only descends in winter, that's the reason why it is recommended to take the necessary measures.
---
---
---